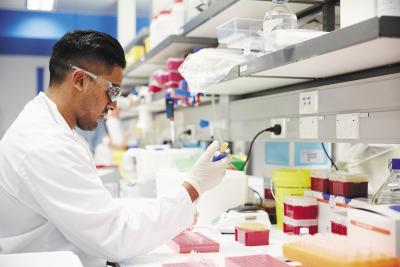 The EpiGen consortium is a collaborative global research consortium whose interests to date have focused on developmental plasticity, nutrition, epigenetics, and human health.
Established in 2006, the EpiGen Consortium is a global research Consortium with five partner institutions in three countries. The key groups within these organisations have synergistic skills and world leadership in the technology and science of applied epigenetics.
Our work has ranged from public policy, advocacy and educational interventions, to fundamental epigenetics and mathematical biology and to undertaking clinical trials. EpiGen has developed substantial and productive relationships with the private sector. These research contracts have provided in the region of SG$62m in funding to enable us to advance the fields of applied epigenetics and maternal and infant nutrition.
The consortium functions as a virtual but integrated academic network that embraces all relevant work across the partners, independent of the source of funding. Collaboration between investigators of partner institutions is preferred and critical to EpiGen's success. The collaborative activity of individual investigators is not exclusive to EpiGen partners, and investigators are encouraged to collaborate with outside partners (either academic or industry), while sensitive to the need to respect the activities of other members of the consortium and seeking to develop the profile and strength of the consortium.
Our three core operational foci:
Academic research

Commercial partnerships that support our academic research
Promoting the impact of our research via influencing public policy and through outreach and public education activities
Vision
Our vision is to advance understanding of the developmental and environmental processes that influence health through the lifecourse.
Mission
To conduct cutting-edge research to discover the mechanisms underlying the interaction between the environmental factors, genetic and epigenetic processes with respect to their influence on health and risk of disease across the life-course. Through our collaborative network we aim to accelerate the translation of our knowledge to make a positive impact on health, well-being and society.